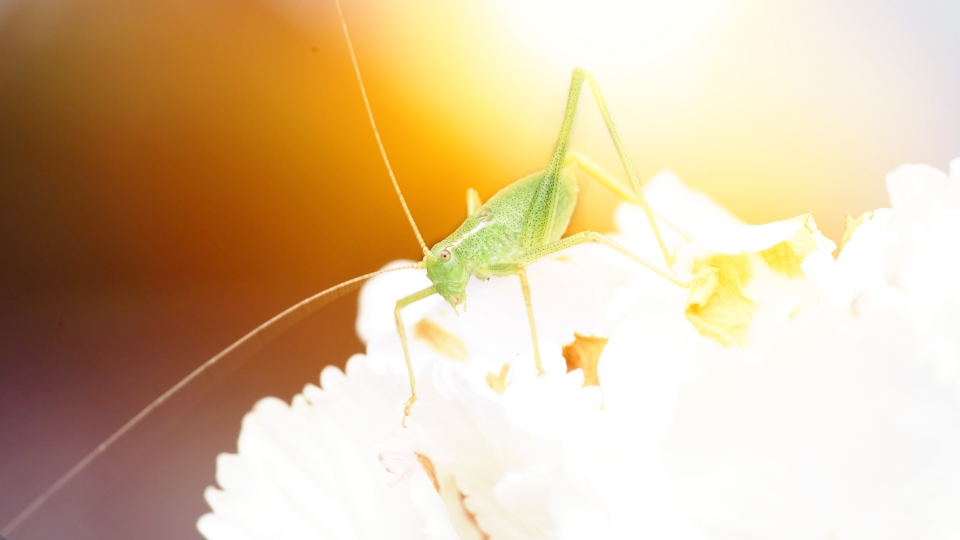 We got a little visit of a small grasshopper in our garden. He didn't mind being a model for a bit. I took some macro shots with my Tamron 90mm 2.8. 
I saw the grasshopper when I was watering the plants. It was in the evening and the sun was low. I used my Tamron 90mm 2.8 on my Sony A7ii and canon flash. 
I had a lot of time to try different setting to get a lot of different pictures with different styles. Here i made a silhouette and high key picture.